Game of Thrones Questions and Answers for beginners
Are game of thrones castles realistic?
Yes, they are very realistic, if not real. Most are filmed in the remains of historic castles, or based off a compilation of several existing structures.
The Red Keep: Since Season 2, King's Landing has been represented by Dubrovnik, a walled city on the Adriatic Sea in Croatia. The Red Keep is actually Lovrijenac Fortress, a small but solid castle on a high rock in the water on the outskirts of the city, but it is enhanced significantly with CGI.
Before CGI:
After CGI:
The city is pretty much verbatim what it is in real life, but it's safe to say the castle got a bit of a royal Westerosi/HBO upgrade.
Winterfell: The on-screen Winterfell is actually a compilation of several different castles in Great Britain. The first season was largely filmed at Doune Castle in Stirling, Scotland, which is far smaller than Winterfell (fun fact: the castle was also used in the Outlander series and Monty Python). Scenes from Winterfell's exterior courtyard are filmed at Castle Ward in Strangford, Ireland, and enhanced by green screens.
Sunspear: The ancestral home of the Martells of Dorne, the vibrant gardens and beautiful architecture of Sunspear are filmed at The Alcazar of Seville, a royal palace on the Iberian Peninsula in Spain. The property was first occupied in the 8th century BC, with construction continuing under the Islamic Abbadid dynasty in the 12th century and being finished by the Christian conqueror Peter of Castille in the 14th century. Today it's a popular tourist destination for fans and normal people alike.
Castle Black: While the regional kings of Westeros get real castles to film in, as usual the Night's Watch and wildlings get shafted. Castle Black, Eastwatch-by-the-Sea, and Hardhome are all CGI or artificial sets.
Are game of thrones books worth reading?
Yes. The books are much deeper, have new characters plus you get to spend more time with the ones you already love. Books are also able to more clearly show whats going on in a characters head than a tv show/movie can.
The major plot points are going to stay the same, but there are many side plots that the show, for reasons of brevity/budget, couldn't do.
Are game of thrones languages real?
Dothraki is a fictional language like other languages in the show. George Martin made up some words but didn't develop it further in his books. David J. Peterson developed Dothraki for the show, using the words George Martin provided. Mr. Peterson's inspiration were also some of the existing languages, Estonian, Turkish and Swahili.
Can i watch game of thrones on hulu, netflix or amazon prime ?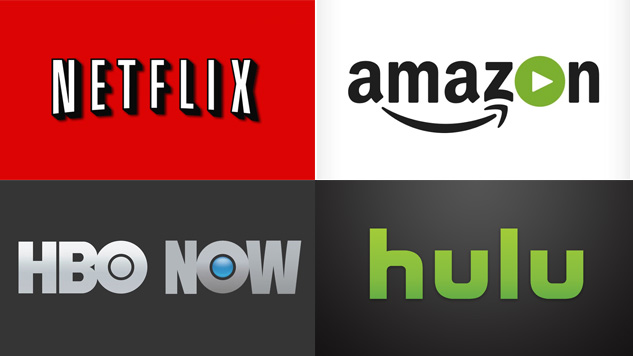 You can add HBO to your Hulu plan and stream HBO shows, hit movies, comedy specials, documentaries, and more. To subscribe through Hulu, go tohulu.com/HBO.
Once you're registered for a free HBO trial with Amazon Prime Video, you get seven days to stream as much HBO as you want — including unlimited Game of Thrones episodes, old and new. … Instead of using Amazon Prime to watch Game of Thrones, you could go directly to HBO, which has its own streamingservice, HBO Go.
Game of Thrones seasons one to eight are not available on Netflix
Did game of thrones get worse?
Yes and No.
The show has become a plot hole ridden mess. Fan favourite Characters are surrounded with valarian steel plot armour at all times. Pretty much everyone bar Cersei have lost about 50 IQ points, and yet…
The show is still enjoyable. The acting and cinematography have been great. The plot though dumb is still exciting. It's still one of the best shows on TV at the moment.
Really it comes down to whether you can turn your brain off and just enjoy the spectacle of it all. As a long time book reader, I'll admit I've struggled to do just that, but I'm determined to see GOT to its conclusion.
Did game of thrones win any awards?
The series, mostly written by Benioff, Weiss and Martin, has been nominated for many awards, including six Golden Globe Awards (one win), ten Writers Guild of America Awards, seven Producers Guild of America Awards (one win), eight Directors Guild of America Awards (two wins), eight Art Directors Guild Awards (five wins), twenty one Saturn Awards (two wins), fourteen Satellite Awards (three wins), and one Peabody Award. The series has received 132 Primetime Emmy Award nominations, including seven consecutive Outstanding Drama Series nominations, with 38 wins to date. Game of Thrones received many nominations, with awards recognizing various aspects of the series such as directing, writing, cast, visual effects, or overall quality.
How should game of thrones end?
Fans of George R.R. Martin's "A Song of Ice and Fire" series have spent decades analyzing his storylines and trying to figure out the end game for the epic fantasy. Thanks to online communities like the "A Song of Ice and Fire" and "Game of Thrones" subreddits (/r/asoiaf and /r/gameofthrones), plus YouTubers and vociferous fans on Twitter, there are many solid fan theories out there.
https://www.insider.com/how-will-game-of-thrones-end-2017-9
Game of thrones facts you should know
Peter Dinklage, who portrays Tyrion Lannister in the show, appears in more episodes than any other cast member. Dinklage is in total of 61 out of 67 episodes.
Kit Harington and Rose Lesie, cast members who play Jon Snow and Ygritte, were wed to each other on June 23, 2018 in Scotland. They fell in love while playing the dynamic couple on-screen and he popped the question in September of 2017.
The author had a cameo in the unaired pilot.
Sophie Turner, who plays Sansa Stark, adopted Zunni, the Northern Inuit dog that played her pet direwolf on the series' first season.
In addition to the "real" languages it teaches, Duolingo offers a class in High Valyrian to enhance your Game of Thrones-watching experience.
More than a handful of characters are alive in Martin's books, but dead on the show. These include: Shireen and Stannis Baratheon, Night's Watchmen Pyp and Grenn, Barristan Selmy, Myrcella Baratheon, and Mance Rayder.
In the books, the Targaryen family members are notable for their silver hair and violet eyes. During shooting, Daenerys and Viserys (Harry Lloyd) Targaryen originally wore violet contact lenses, but Benioff and Weiss decided they negatively impacted the actors' ability to portray emotion.
Although Sean Bean knew from the beginning that his character, Ned Stark, would die early on, he wasn't told many other plot points—not even the fact that Jon Snow wasn't actually Ned's bastard.